AirLIFT
---
Integrated safe patient handling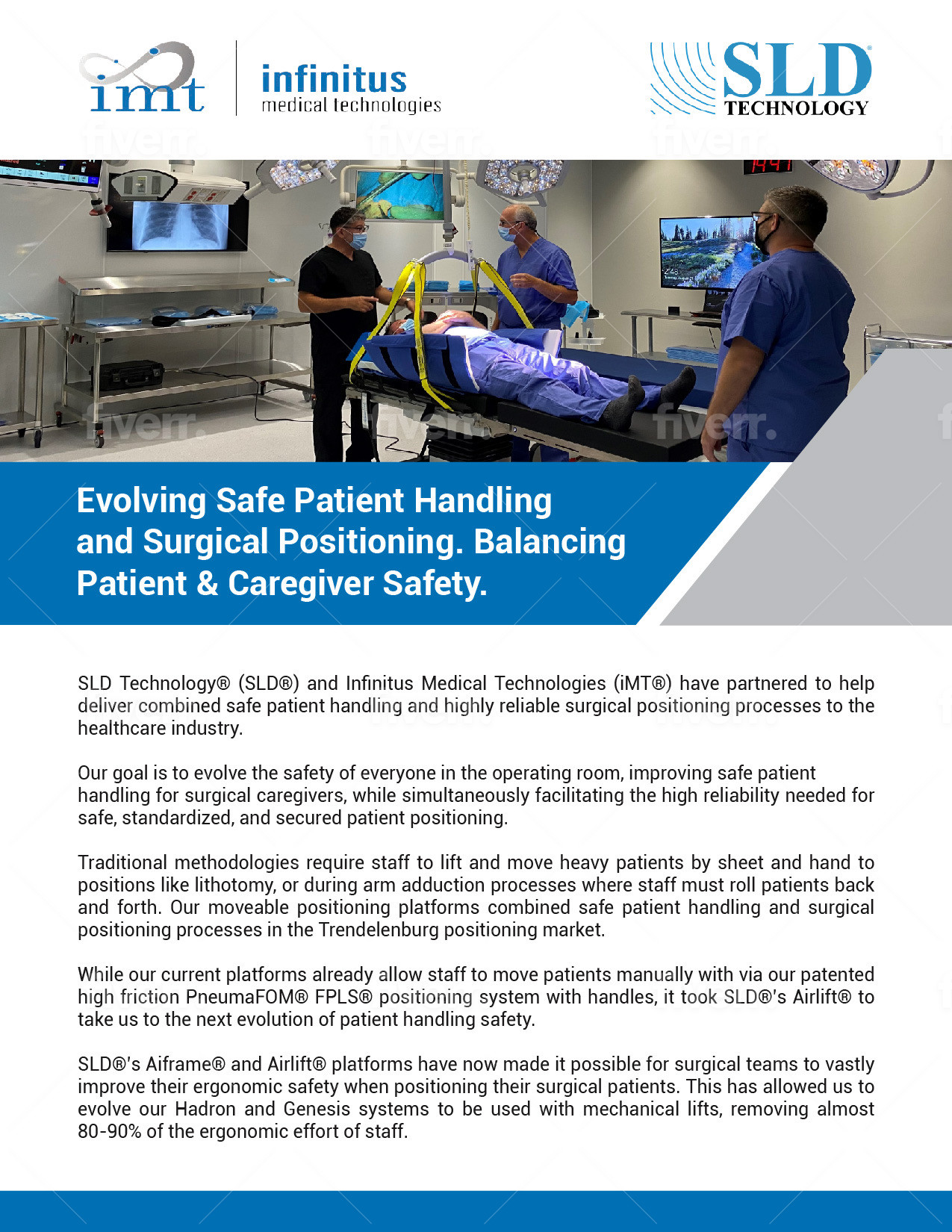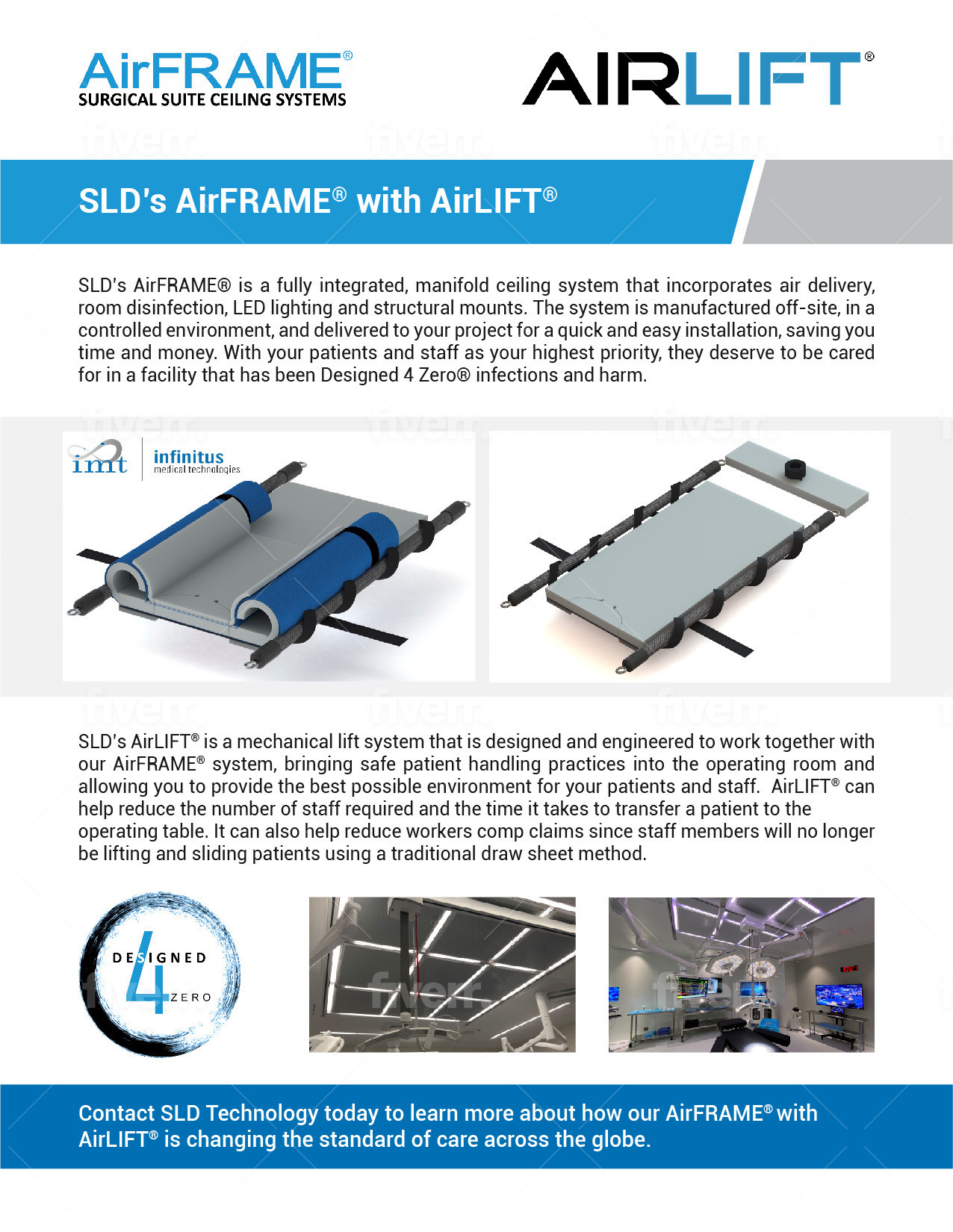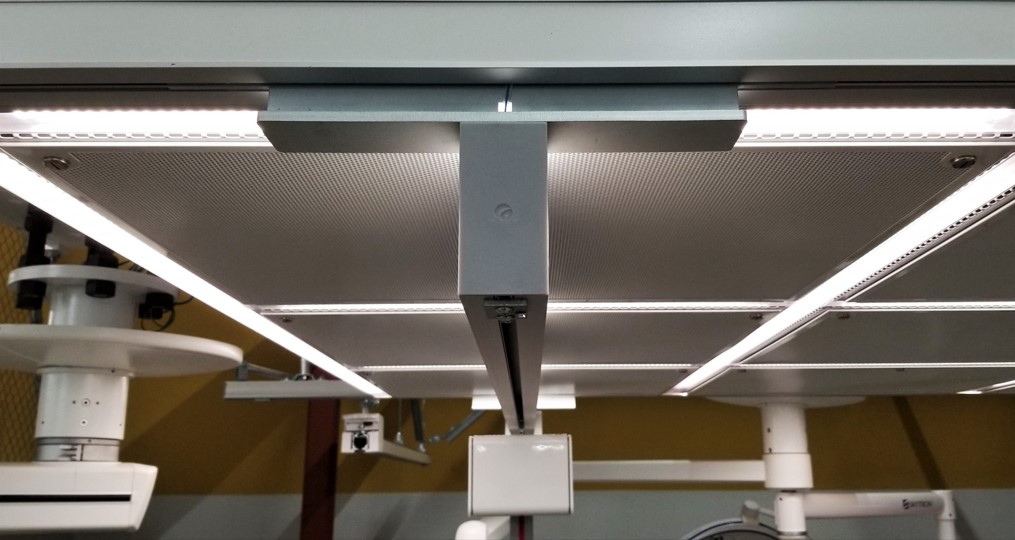 Safer for the patients, safer for the staff
AirLIFT is a safe patient handling system that can be integrated into the structural component of your AirFRAME® ceiling system
AirLIFT reduces the physiological burden, and the high risk of injury, of staff members in an operating room by providing a safe, easy-to-use method for moving and positioning patients
AirLIFT is flexible - the system allows for free movement and positioning of the patient on, above, and around the operating table
AirLIFT eliminates the need for a nonsterile gurney to enter the operating room, and therefore contributes to infection prevention efforts
​​​The number one workers' compensation claim in a healthcare setting is from moving patients. Operating rooms are often demanding, congested spaces that require both ergonomically-challenging patient movements and fatiguing static holds. In a bariatric setting, movements can take as many as 4-6 staff members. AirLIFT safe patient handling systems provide a much safer, easier method for moving and positioning patients. With the AirLIFT, difficult positioning movements become far less labor-intensive, and can be performed with fewer staff members. The AirLIFT system is delivered as an integrated component within the AirFRAME modular ceiling system, and as such is extremely cost competitive while compressing the installation schedule.
Bringing it all together to combat the greatest areas of risk in healthcare
According to the
2019 Annual Patient Safety and Quality Industry Outlook
survey, the top two areas of risk in healthcare are 1) slips, trips, and falls, and 2) healthcare-associated infections. Coupling the infection control power of the AirFRAME system with the safety for both patients and staff that the AirLIFT affords, SLD Technology provides a comprehensive solution for risk management in the operating room.