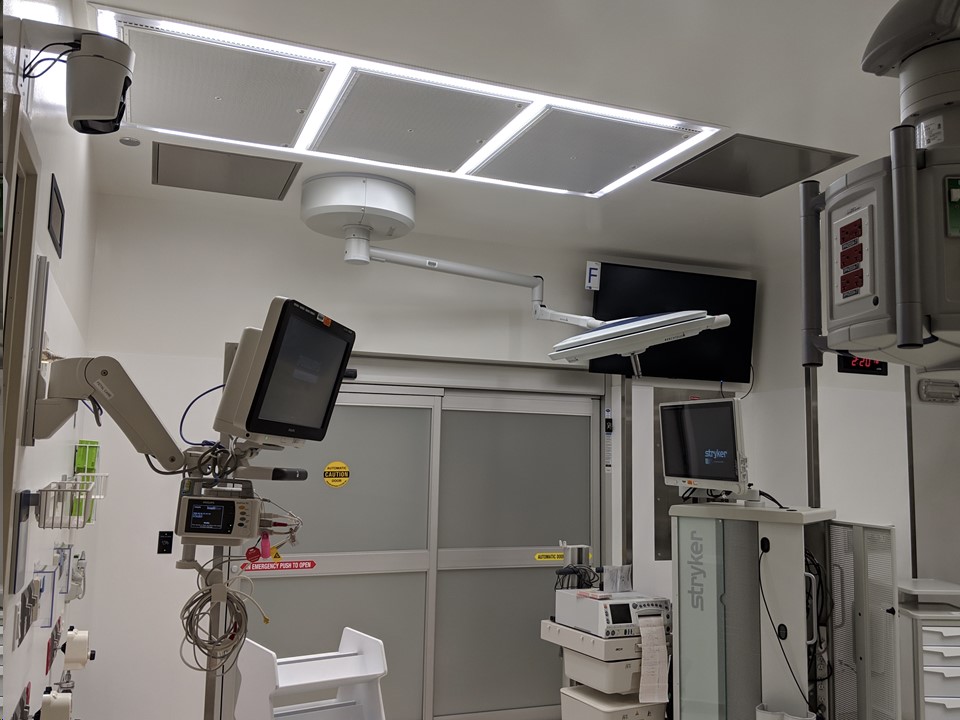 An easy-install, lightweight solution for air distribution and lighting
Wire-hung in minutes, the LEDiffuser is a light, flexible, elegant alternative to traditional ducted diffusion.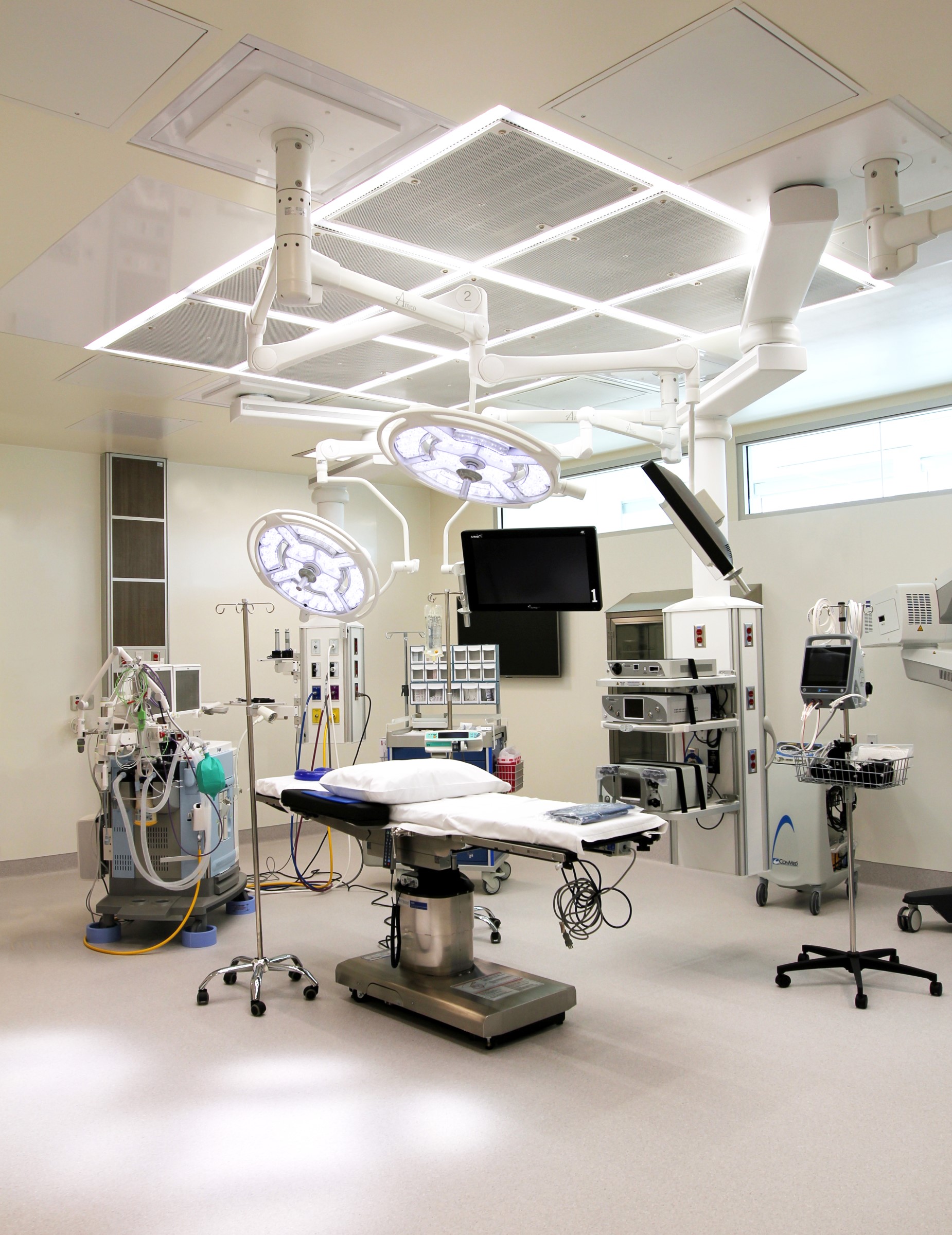 Don't forget the back table!
The evidence is growing: a sterile back table means improved patient outcomes. Provide sterile air and additional lighting over the back table in Class 3 hybrid imaging rooms or operating rooms with the LEDiffuser.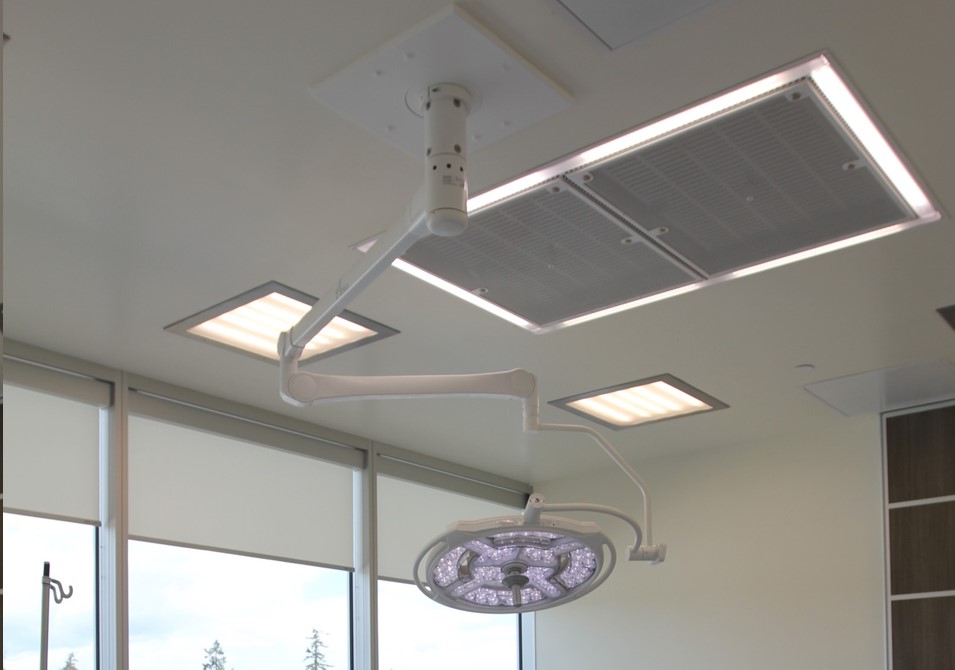 A flexible solution for procedure room ventilation
With integrated lighting and air distribution, the LEDiffuser is your single-source solution for Class 2 imaging room or procedure room ceiling systems.
Features
High-quality LED lighting
Powered by Signify Advance LED strip modules, see an output of 1,100 lm/ft at the high energy efficacy of up to 173 lm/W. Our boards have exceptional lumen maintenance: an L90 of 36,000 hours.
Reduced connection points
Requiring as few as one connection point for the integrated lighting, one connection point for the supply air, and four support connections, the LEDiffuser minimizes peripheral work and saves valuable interstitial space.
Easy test & balance
Test and balance the system with all components in place via allen key. Dampers are located downstream of the HEPA filters to allow direct access for adjustment.
Factory quality
Modules are assembled in a controlled factory environment, at bench level, versus installing individual components from lifts, scaffolding, or ladders in tight ceiling spaces.
Easy maintenance
Hinged damper/diffusers provide ease of access for cleaning and HEPA filter installation. The LED drivers for the integrated lighting are room-side accessible for quick maintenance.
Single-source responsibility
Minimize risk and condense the submittal review process. Fewer vendors means less potential for clash oversights in the ceiling space.
Get product on site faster with our standard offerings, or work with our team to design custom solutions tailored to your project's specific needs.
VIEW ALL PRODUCTS
CONTACT SALES