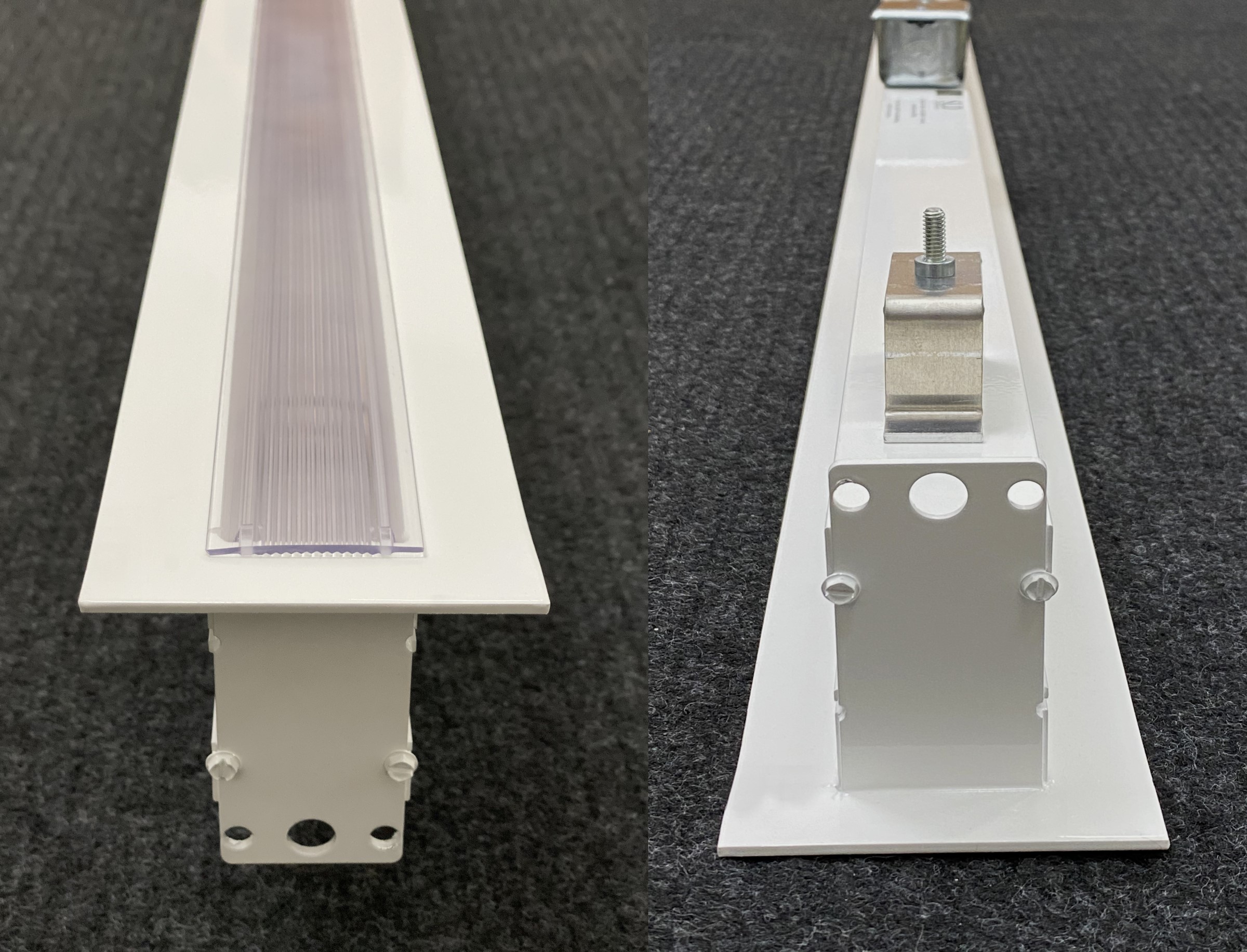 Flexible linear lighting fixtures for a wide variety of use cases
Installed in minutes and available in two standard lengths, the uLED is perfect for operating rooms, procedure rooms, patient rooms, ICUs, and other areas of the hospital.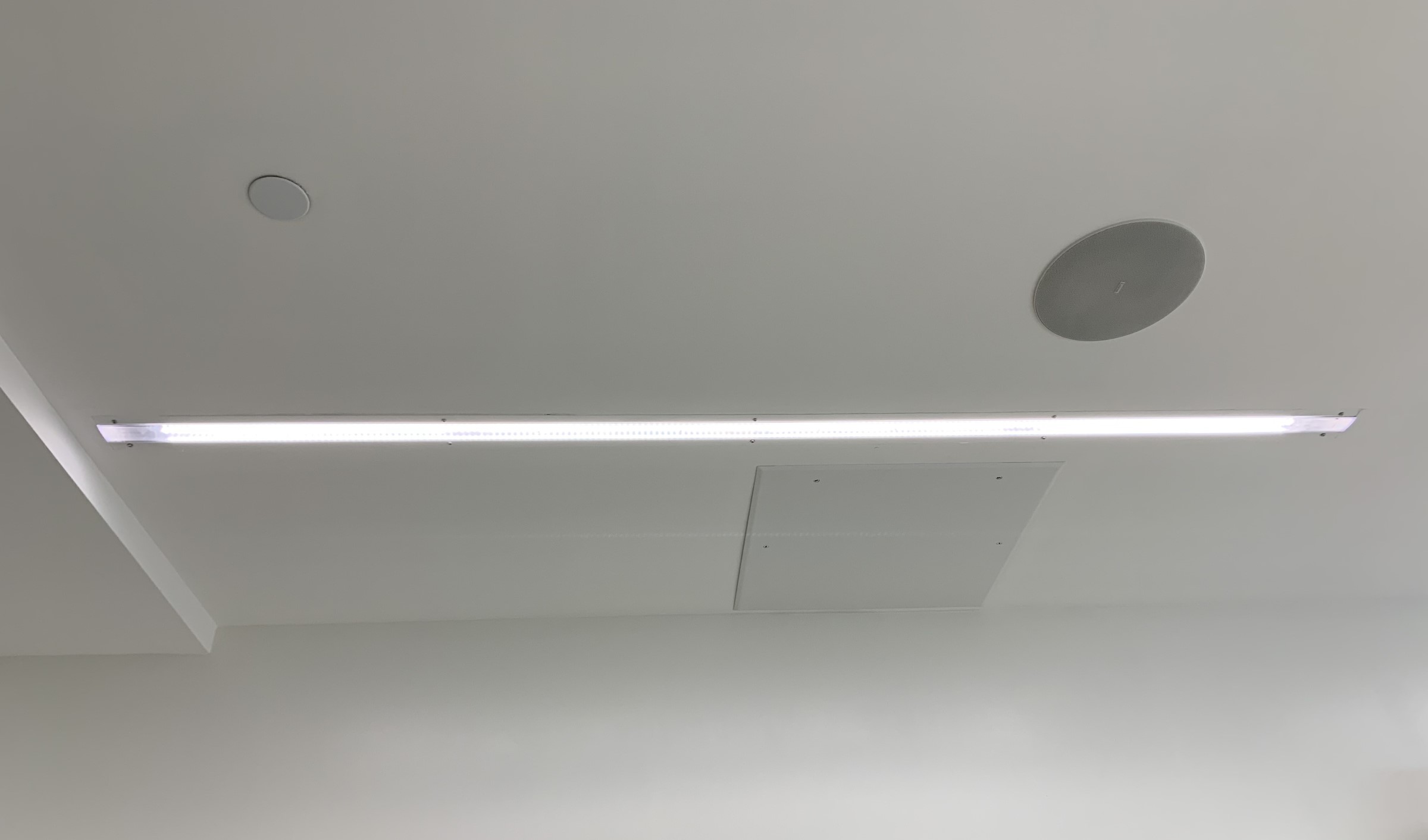 Uniformity across the entire ceiling space
uLEDs make use of the same high-quality Philips lighting modules that are integrated into the AirFRAME. Install uLEDs in the hard lid of an operating room to extend the same quality lighting into the periphery of the room.
Features
High-quality LED lighting
Powered by Signify Advance LED strip modules, see an output of 1,100 lm/ft at the high energy efficacy of up to 173 lm/W. Our boards have exceptional lumen maintenance: an L90 of 36,000 hours.
Rapid install
Install a fixture in minutes. Hang fixtures via wire or all-thread rod, or install directly into the hard lid with easy-install quarter turns.
Lighting calculations
A lighting calculations package is available by request with purchase.
Reduced footprint
Free up critical real estate in the ceiling for other components. The uLED reduces the required surface area found with typical lay-in troffers.
Get product on site faster with our standard offerings, or work with our team to design custom solutions tailored to your project's specific needs.
VIEW ALL PRODUCTS
CONTACT SALES